Music Mesh
Visual Music Grid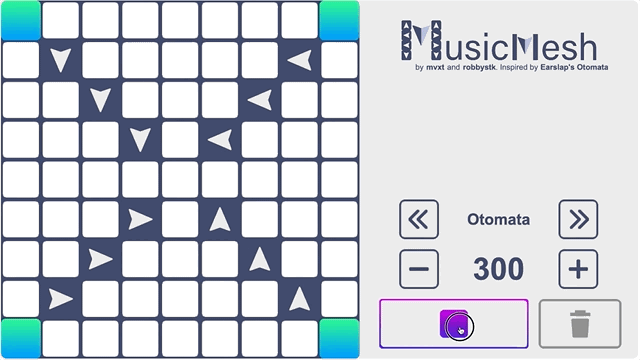 When we were young, there was an awesome project by Batuhan Bozkurt (a.k.a. Earslap) called Otomata. It's basically a grid with moving arrows that played notes when they hit the edges.
That project was actually a substantial influence for me getting into music production, as I would construct elaborate grids on Otomata and then write down the random melodies that played.
Since then, the project has largely gone unmaintained. I partnered together with a friend to reconstruct the same idea, but accessible via JavaScript and the browser (as opposed to Flash).
Medium
Blogging, Writing

I write periodically on Medium about a variety of topics, and I've contributed to several different publications like Better Programming, The Startup, Mind Cafe, and P.S. I Love You among others. I've also been featured as a Top Writer in Technology, Productivity, and Self Improvement.
The views expressed on these articles are my own, and they do not represent the views of any organizations or employers I have been, am, or will be a part of.
App of the Month
Monthly App Reviews

App of the Month is a monthly newsletter reviewing the best productivity and self-improvement apps for others looking to improve their lives.
Years of experimenting and trying out different tools has given me a wealth of information about them.
You can subscribe below or by visiting the project! I don't spam or resell email addresses.
The Noun Project
Icon Design
I like experimenting and improving my skills on various different applications. Although I have no formal graphic design training, I do dabble with various Adobe products. Photoshop and Premiere are required for video and photo editing on the above projects. Another occasional side project is icon design using Adobe Illustrator.
I've primarily focused my portfolio on a website called The Noun Project, and my icons are mostly focused on game icons.
Muser
UI/UX Design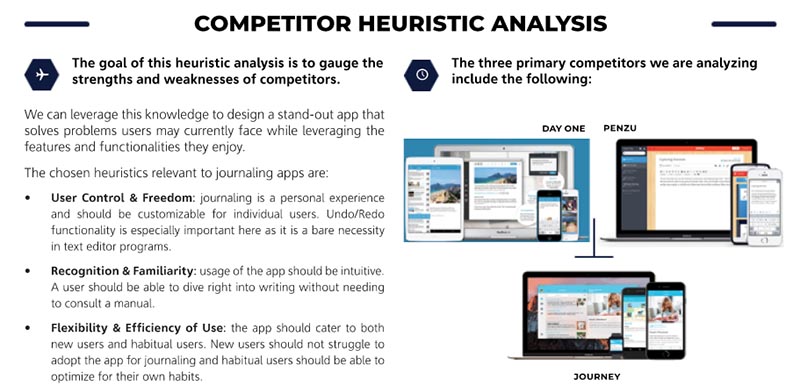 A while back, I took an online UI/UX course and completed the course with Springboard UX. The ultimate goal of the course was to take us through the UX journey and the various aspects of user experience design.
Our final project was assembling each component of the course into one long report, and this was a complete UX report for a hypothetical product I was designing. I used a few programs for wireframing and prototyping, most notably Balsamiq and Figma.
My project was titled "Muser", and it was a hypothetical new journaling app I proposed for this course.